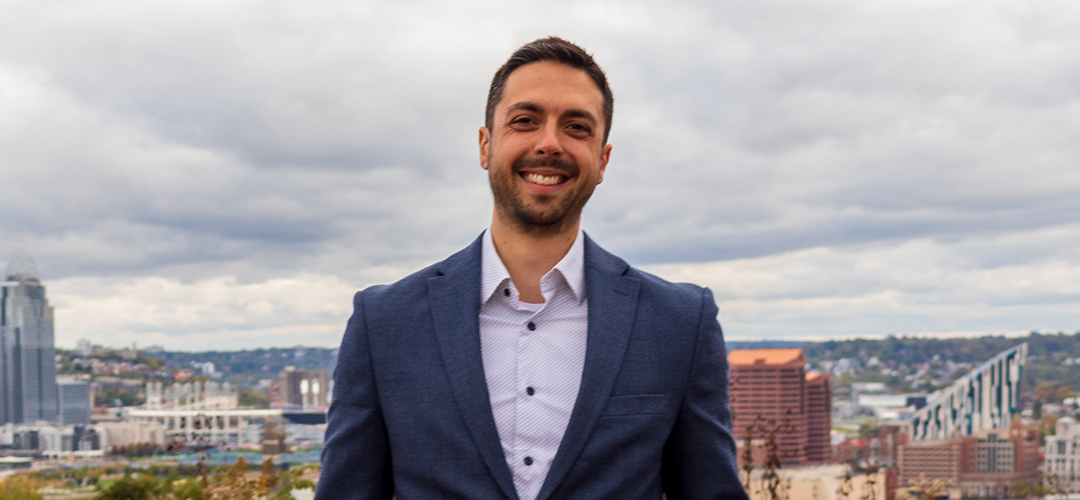 Alex Jonovski to speak on SMPS Greater Cincinnati IPD Panel
Alex Jonovski, CEO of Demain, will participate in an SMPS Greater Cincinnati virtual panel discussion regarding integrated project delivery (IPD) Thurs., Jan. 19, 2023, 11:30 a.m. – 1:00 p.m. EST. The panel will discuss how to build trust, transparency and alignment in core business practices as well as achieve optimal results for all stakeholders. They will also cover how success has not only increased but compounded from project to project through collaborating, innovating, applying continuous learning, and eliminating waste. 
Jonovski leverages Demain's contractor and design professional member companies to deliver industrialized construction solutions. With a network of member firms unified by an inter-company IT infrastructure, Jonovski advances the owner experience by providing a seamless project delivery and leveraging data across the entire building life cycle. A frequent guest speaker on integrated delivery models, Jonovski has presented at several national conferences and virtual events including Autodesk University, Advancing Prefabrication, Advancing IPD and ENR FutureTech, among others.
The panelists joining Jonovski include Jason Martin, principal, THP Limited; Andrew Rhodes, business development lead, Southland Industries; Greg Rambo, senior project manager, Miller Valentine Construction; Jim Moroney, senior project manager, SteelFab; and Tyler Anderson, director of engineering, Procter & Gamble. Pam Roebel, business development and marketing chief strategist of THP Limited, will moderate the panel.
For more information and to register, visit the SMPS Greater Cincinnati website.
About Demain
Demain is a national consortium of like-minded member firms in the AEC industry providing strategic consulting, design, manufacturing and installation services. United through data, custom software and an inter-company IT infrastructure, Demain and its member firms provide a seamless project delivery experience.
Contact
Alex Jonovski, PE
Chief Executive Officer
alex.jonovski@buildingdemain.com