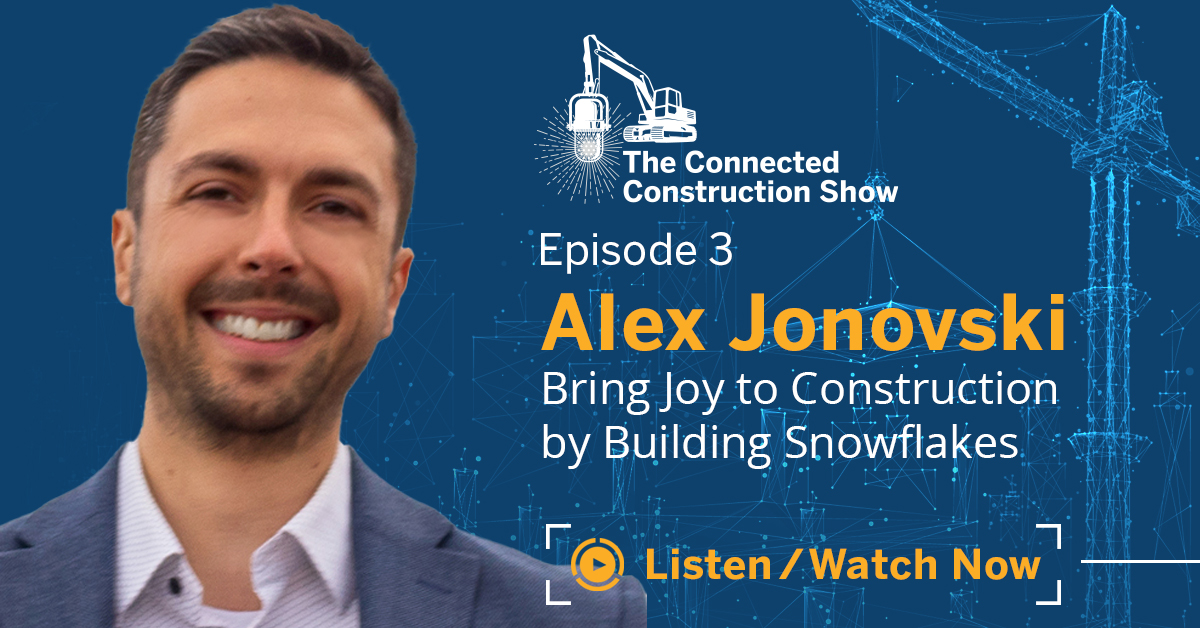 Alex Jonovski Interviewed on Connected Construction Show
Alex Jonovski, CEO of Demain, was a guest on the Connected Construction Show, a podcast created by the industrial technology company Trimble. In the episode titled "Bring Joy to Construction by Building Snowflakes," Jonovski joins host Matt Sprague and co-host Marlies Mooijekind for a discussion about the building blocks for snowflakes—or perhaps better known as 'productizing' construction.
In the conversation, Jonovski introduces the concept of "Construction as a Product™" and provides his insight on why he feels the market is ready for this type of delivery model. They also cover the challenges and benefits associate with this type of integration strategy.
Listen or watch the episode here to learn more.
About Demain
Demain is a national consortium of like-minded member firms in the AEC industry providing strategic consulting, design, manufacturing and installation services. United through data, custom software and an inter-company IT infrastructure, Demain and its member firms provide a seamless project delivery experience.
Contact
Alex Jonovski, PE
Chief Executive Officer
alex.jonovski@buildingdemain.com