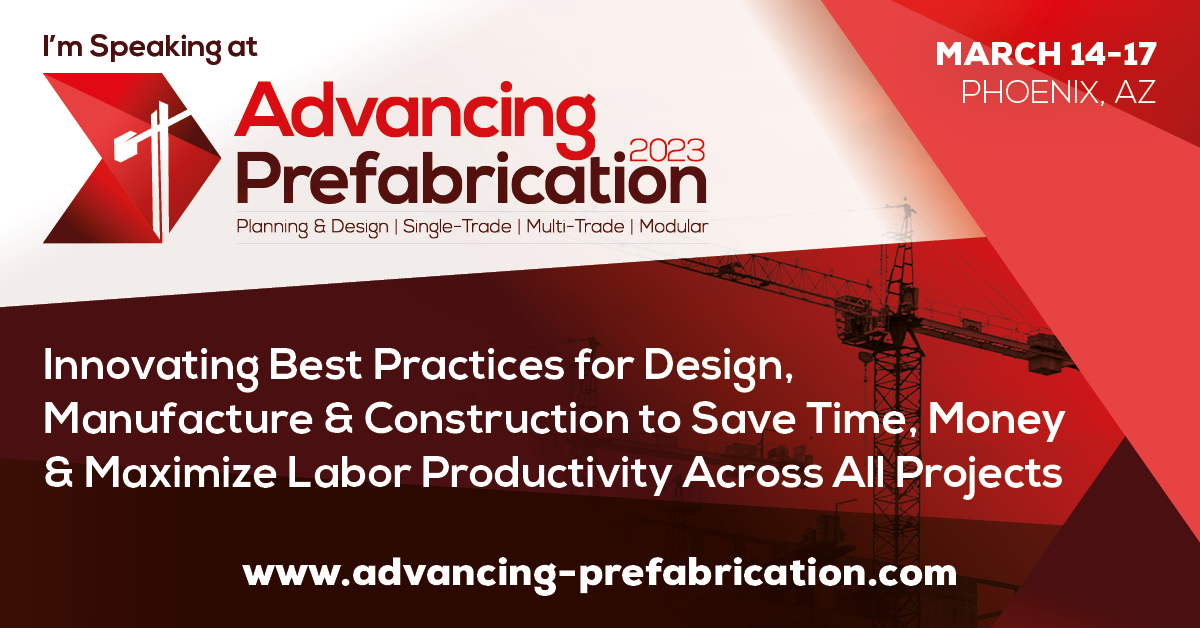 Demain CEO to Present at Advancing Prefabrication 2023
Alex Jonovski, CEO of Demain, will present at Advancing Prefabrication in two thought-provoking sessions. Held from March 14-17, 2023, in Phoenix, Arizona, Advancing Prefabrication is North America's premier networking and thought leadership conference dedicated to revolutionizing prefabrication, modular and industrialized manufacturing approaches across the architecture, engineering and construction (AEC) supply chain.
On Tuesday, March 14, at 12 p.m. MST, Jonovski will be joined by Jonathan Berney, Director of Chayora, and Marc Paolicelli, Chief Customer Officer of RK Industries, for a panel discussion titled "Evaluating Business Models and Partnerships to Advance Prefab Facilities." The panelists will discuss different types of business models being used to innovate and advance their industrialized construction capabilities and how they are set up from an operational, contractual and financial standpoint. In addition, they will explore what these agreements and organizations reveal about the evolution of the construction ecosystem.
The following day at 10 a.m. MST, Jonovski will present in a plenary session titled "What's It Going to Take to Move from Projects to Products?" The presentation will explore what productization as an industry means and the required alignment between product manufacturers to get there. Attendees will also discover the benefits for clients of further standardized packages and products and how to confront issues of scale and consistency of throughput to become a true product manufacturer.
Jonovski will be available for one-on-one meetings throughout the conference. To schedule a time, please reach out to him directly at alex.jonovski@buildingdemain.com.
Related Posts
Demain to Present at Advancing Prefabrication 2022
About Demain
Demain is a national consortium of like-minded member firms in the AEC industry providing strategic consulting, design, manufacturing and installation services. United through data, custom software and an inter-company IT infrastructure, Demain and its member firms provide a seamless project delivery experience.
Contact
Alex Jonovski, PE
Chief Executive Officer
alex.jonovski@buildingdemain.com