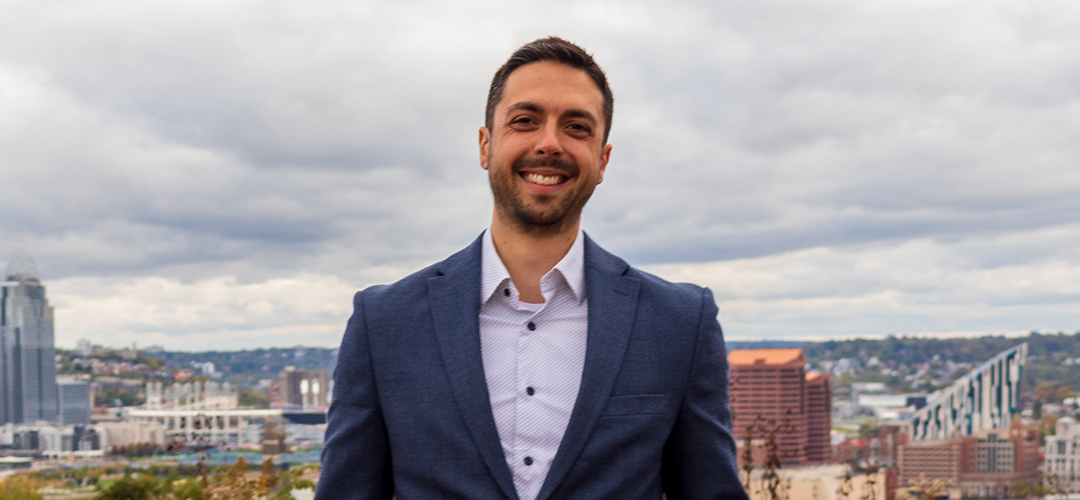 Demain Consortium Forms Corporate Structure, Names First CEO
Demain, LLC, a national consortium formed in 2018 between Construction Innovations, LLC, DPMG Corp., KLH Engineers, Rex Moore Group, Inc. and Tweet/Garot Mechanical, Inc., is pleased to announce it has formed a corporate structure to operate as an independent entity. Effective immediately, Alex Jonovski, PE, co-founder of Demain, will lead the Cincinnati-based organization as chief executive officer.
Demain delivers industrialized construction by integrating its member companies through data. This combination of aligned vision and technology positions Demain as the single point of accountability to connect design, manufacturing and installation. As a consortium, Demain brings 475,000 sq. ft. of manufacturing space, over 300 years of combined experience, and custom software to deliver a new construction experience. Member companies are integrated not just by brand, but by unifying workflows and inter-company IT infrastructure.
"We also work with clients to productize their construction projects," said Jonovski. "At Demain, we call this practice 'Construction as a Product™' because it takes the simpler experience of purchasing a product to the delivery of the built environment. This brings predictable cost, schedule and quality to an industry challenged with complexity."
Demain member companies have partnered on dozens of projects and concepts across markets as diverse as renewable energy, mission critical and healthcare, among others. The innovation developed from those efforts have been featured as case studies at national conferences such as Advancing Prefabrication, Prefab Connect and Autodesk University.
"The first four years of Demain served as a proving ground for the consortium by providing early market feedback and refinement of the vision," said Jonovski. "We look forward to applying what we've learned to drive construction into its industrialized future."
Prior to Demain, Jonovski served as vice president of strategic growth at KLH Engineers, a national mechanical, electrical and plumbing engineering firm, and managing principal of Levcon Analytics, an architecture, engineering and construction data consultancy. As an industry thought leader, Jonovski has presented at several national conferences including ENR FutureTech, Advancing Prefabrication, Autodesk University, BILT NA and to numerous regional audiences across the country. In 2021, he was named a Building Design + Construction (BD+C) 40 Under 40 honoree.
About Demain
Demain is a national consortium of like-minded member firms in the AEC industry providing strategic consulting, design, manufacturing and installation services. United through data, custom software and an inter-company IT infrastructure, Demain and its member firms provide a seamless project delivery experience. For more information, visit buildingdemain.com.
Contact
Alex Jonovski, PE
Chief Executive Officer
alex.jonovski@buildingdemain.com
513-543-3789